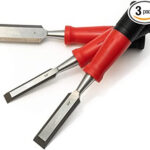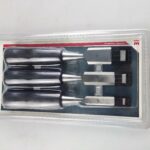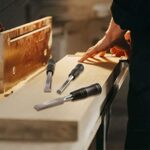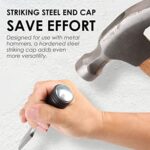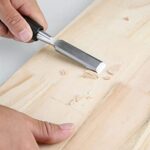 3pcs wood chisel set
3PCS 1/2in, 3/4in,1in
WOOD CHISEL SET
ERGONOMIC DESIGN
MADE TO LAST
THE RIGHT TOOL FOR THE JOB
SUPERIOR INSTRUMENTS
Description
WOOD CHISEL SET: Enjoy all sorts of woodwork projects with this durable & versatile chisel set, featuring 3 regular pattern blades made of hardened & tempered drop forged alloy steel.
ERGONOMIC DESIGN: Work for hours with easy handling with high friction, user friendly PVC handles that ensure easy grip & prevent slippage during use. High precision sharp edges are perfect for carving.
MADE TO LAST: Our durable and long-lasting tools help you with home, garage & industrial projects. With professional-grade quality, easily repair & fix issues with our tool cabinet essentials.
THE RIGHT TOOL FOR THE JOB: We engineer a range of bolt cutters, clamps, chisels, folding carts, hammers, pliers, saws, screwdrivers, tape measures, utility knives, vises, bolt cutters, saws & wrenches.
SUPERIOR INSTRUMENTS: GTY Tools provides quality & innovative hand & specialty tools, tool accessories & outdoor equipment for construction, woodworking, mechanical maintenance & home repair.